DERSINGHAM HISTORY
Copyright © 2017
Dersingham Folk
All Rights reserved
Site by Mike Strange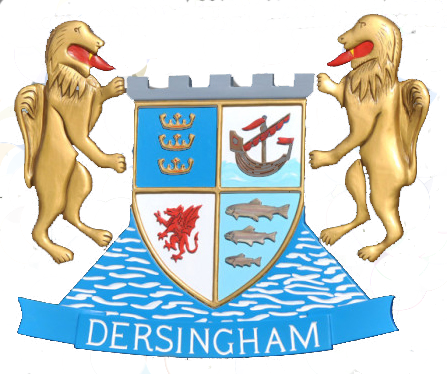 Twaite's
Elizabeth Fiddick ©
John Thomas Twaite was born in 1856 and in some entries his name is recorded as Twite but after 1871 it is more usually Twaite. He is first recorded as a cycle dealer but later, until almost 1935, he is listed as a motor engineer.

Twaite's garage stood at the corner of Lynn Road and Post Office Road thus giving the area its name; Twaite's Corner.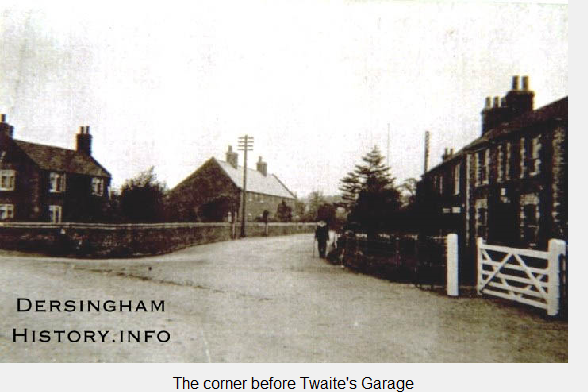 From 1911 John Twaite, his wife Ann and young son Jack lived at Sunnyside Villa on the opposite corner to the garage.

Old photos reveal a thriving business run by Twaite and Son with large workshops in the rear. These workshops still stand today and can be seen at the back of the large house on Chapel Road.
In 1947 the garage was devastated by fire but was restored to continue trading. It was a thriving business when I first came here known as Sandringham Motors but in 2005 it was demolished to make way for the flats that occupy the area now.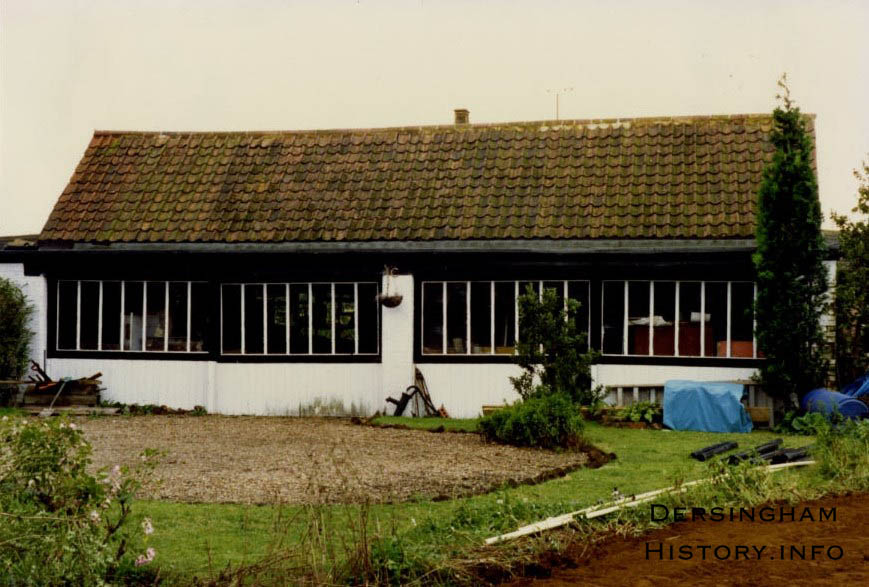 In an old pamphlet about Dersingham and District the following can be read, "No matter what it may be connected with motors you will be well advised in calling on Mr.J. Twaite, Motor Engineer, The Garage Dersingham. Repair work is promptly attended to and you are assured of having the job done by expert mechanics. Best cars and careful drivers ensure your safety."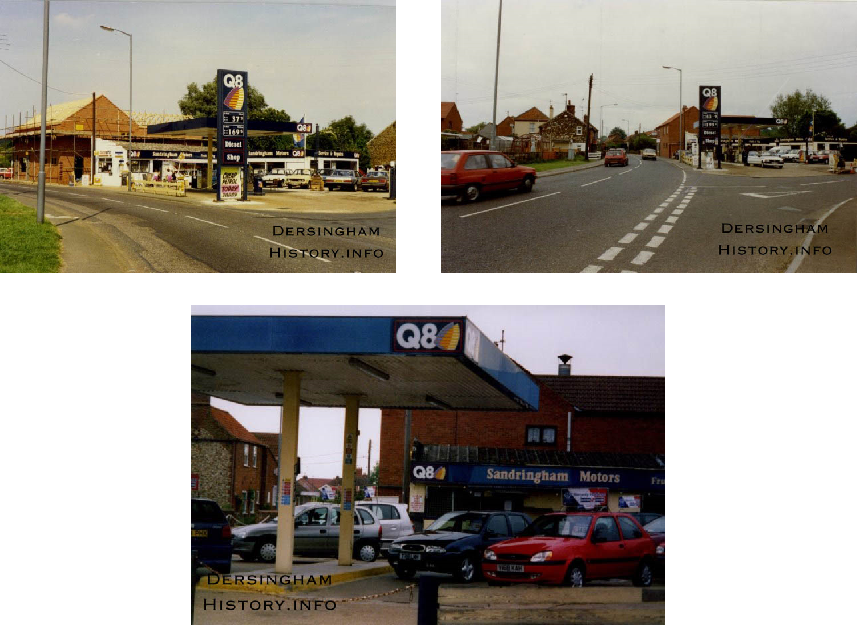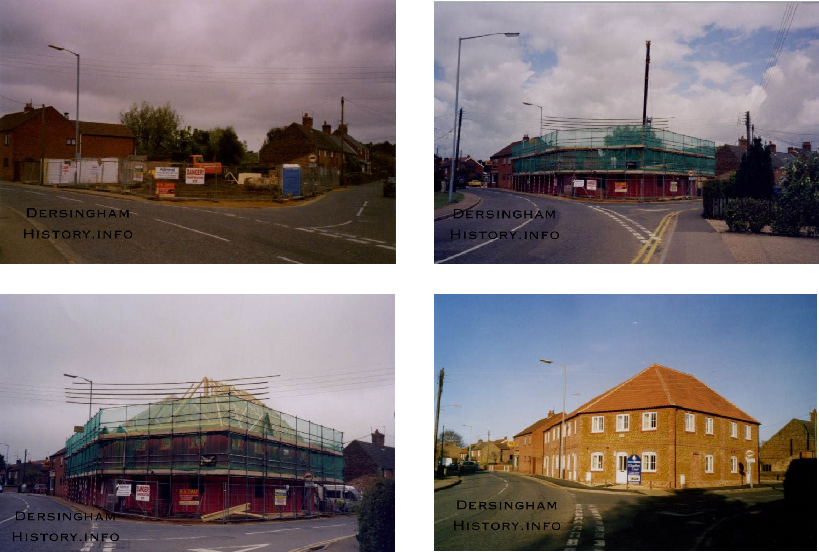 ---