DERSINGHAM HISTORY
Copyright © 2017
Dersingham Folk
All Rights reserved
Site by Mike Strange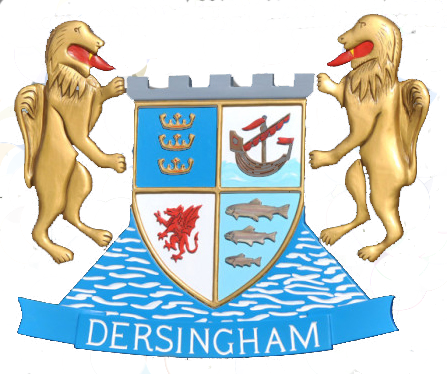 Early Education in Dersingham
Elizabeth Fiddick ©
The development of rural education, which ensured that by 1900 most country folk could read and write, was a great achievement of the 19th century. It was motivated by the desire of the Victorians to create a law abiding, Bible reading society. At a Select Committee on education the Bishop of London is quoted as saying, "In riots in agricultural districts, the most violent men are always the most illiterate."

An analysis of Marriage Registers in 1841 revealed that one third of the men and one half of the women could only make a mark. By 1870 this had changed so that four fifths of the men and three quarters of the women could write.

In the old records there are several examples of the arrangements for education in Dersingham, prior to the 19th century. A Henry Beckham was ordained a priest in 1608 and on the 14th October 1634 he was licensed to "teach grammar in the diocese." No one was allowed to teach the young without the Bishop's permission.

On September 20th 1614 Robert Legatt of Snetsham, "was licensed as a schoolmaster for Dersingham by Robert Read".

In 1740 Sir Robert Walpole gave £5," to teach 8 poor children to read English and such of them as are girls to work plain work."

In Pigot's National Commercial Directory of 1830 The Rev. Brett and a Miss Lubeck are listed in the Academies and Schools entry for Lynn Regis as running the school in Dersingham.

In 1836 and 1845 James Brown is listed in White's Directory as the schoolmaster. In 1864 a Miss Emily Vince is the schoolmistress and we are told that 45 children attended the Parish School.

In 1870 the Forster Education Act provided for the setting up of School Boards to establish schools. From 1876 parents were compelled to see that their children received an education but it was difficult to enforce school attendance. Child and female labour on the farms was in demand as it was the cheapest. The loss of child labour was the reason why farmers were against compulsory education. Once a school was built it was difficult to encourage children to stay long enough to make progress. If fieldwork was available parents on low incomes wanted their children to work. The Rector of Banham in 1852 observed, "The children leave school very early for fieldwork. Almost all come to school for a term. Few stay long enough to acquire anything worthy of the name of education."

The largest landowners built at least one school on their estates. The smaller landowners, too, built and supported their own village school.

In Dersingham in 1875 The Prince of Wales gave the village the site at the bottom of Doddshill and this is where the story picks up with Dersingham Village School.